Bookkeeping Services
Serving Big Spring, TX and Midland, TX
A Certified Public Accountant for Your Books
Audra offers full-service bookkeeping that keeps your books neat, orderly, accurate and connected with other functions of your accounting and business needs. I'm proficient in QuickBooks Online, Peachtree, Sage, Xero and many other popular bookkeeping software solutions. I know how important it is to maintain an orderly accounting system, and I'd love to hear from you and help with your bookkeeping services!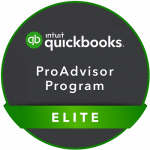 The Advantages of having a certified public accountant in charge of your bookkeeping
When it comes to making a choice as to who handles your bookkeeping, it's critical that you have clear and consistent accounting practices. Choosing a highly competent certified public accountant is a wise decision that will help mitigate foreseeable problems down the road that are often the result of less credentialed individuals operating in a bookkeeping capacity. Too many business owners build valuable businesses and cut corners when it comes to managing the books–like the cheapest option out there. I understand that you're in business to provide goods and or services, and that keeping the books isn't a profitable business activity. There are many options out there when you search for a virtual bookkeeper, such as overseas bookkeeping services that employ dirt cheap bookkeepers which can get you into hot water with the IRS.
Having a CPA who prepares your taxes can help keep things straight along the way and assist you in executing your tax strategy that minimizes your income tax liabilities both on the personal and business sides. It's well understood by many that a CPA will save you farm more than they cost. I'm used to hearing from new clients who contact me about cleaning up their books, because whoever was charged with bookkeeping made a mess of it. Get in touch and let's discuss how I can help you with your accounting at a reasonable cost.
Supported bookkeeping software services:
QuickBooks Online and Desktop
Xero
Sage/Peachtree
Yardi and other industry specific accounting software
Quicken and other popular software
A CPA with 5-Star Reviews
"Audra is very professional and incredibly helpful in the area of business accounting. She's an expert go to for just about anything small business accounting!"

★★★★★

— Client Confidential

"Audra is nothing short of impressive, and I highly recommend Audra for anything related to accounting and business. She continues to be a valuable source I tap, and she has a knack for explaining what can be very complex into easily understandable language."

★★★★★

— Client Confidential

"Wonderful experience! Audra is extremely knowledgeable and efficient and uses the latest technology for accounting and billing. We could not be more pleased!"

★★★★★

— Client Confidential

"Audra and her team were absolutely wonderful. Quick and efficient service and very reliable feedback to questions/concerns. They utilize extremely user friendly means of document uploading, payments, etc. Cannot recommend them enough! Thank you Audra!!!"

★★★★★

— Client Confidential

"I am happy with my experience, they are very helpful and willing to help. I was very stressed about keeping everything organized for my business, and now I am on the right track for success and will continue to use Audra for years to come."

★★★★★

— Client Confidential

"They have been wonderful! They always answer all of my questions, worked very fast and over all very accommodating. I will continue using them every year and I would definitely recommend anyone to hire them!"

★★★★★

— Client Confidential

"Love their fast work and professionalism! They make everything easy and painless. I set up a new small business and they had timely answers for everything I needed and more! I cannot thank them enough for everything that they do!"

★★★★★

— Client Confidential
Audra takes a one-on-one approach to intimately understand and strategically assess the needs of every client.